Pia Jacques de Dixmude
pia.jdd@gmail.com
@pia.jacques
Doubtor, Onderzoeker, Cyclist, Founder, Wonderer, Pedestrian, Collector, Experimenter, Reader, Graphic Designer, Archiviste, Troublemaker, Designer, Faker, Internet-lover and hater, Curious and Amateur. (non-exhaustive list)
Pia's practice focuses on how the creation of narrative stories and histories have social effects and affects. It can be described as pragmatic surrealism or as absurd bureaucracy. Her methodologies involve impractical solutions, absurd logics and confusion of (re)sources.
Current
Master F for Fact, Sandberg Instituut


At a time when facts are increasingly framed as fantasy, and fiction is often presented as truth, F for Fact aims to develop narratives for the present by looking at past and future representations of reality through an artistic lens.


FLUX


FLUX is as a way to interact with the different resources encountered and to create (place?) (space?) (territory?) a tool in which an alternative research methodoly takes form.
Belgisch Institut Grafisch Ontwerp


Belgian Institute Graphic Design is an independent organization functioning as a knowledge hub and presentation platform for graphic design in and from Belgium.
Seasonal Neighbours


Seasonal Neighbours is a international collective of 17 artists, designers and social scientists; All share a research methodology based on research-by-making: every member has been working as a seasonal worker in another agricultural context of Europe and processes its experiences throught artistic production and collective exchange.
Open Days 2022
1 Feb - 3 Feb 2021
Project Space 101, Fedlev Building, Sandberg Institute
looking in between the scraps of the building
not too big
not too small
just the size of a fist
the eyes of the cameras are focused on you
you walk steadily towards me
the heels of your cowboy boots resonate as they hit the ground
you approach and extend your left hand towards me
you pick me up firmly
you hold me tightly between your fingers
seems like I am the perfect fit
you take a few steps back
inhale,
and project me through the plane surface
the glass breaks into millions of parts flying around me
you exhale
as I hit the ground
once again
---
The Death of the Moth (08'30")

29 Nov - 3 Dec 2021
Sandberg & Rietveld Library,
Around 11:00 and 14:00

Sitting in the library,
one notices the many relationships
which are entangled through, in,
and around the collection of books.

These encounters originates
from the meeting of bodies;
bodies of knowledge,
bodies of paper,
readers,
librarians,
students,
writers,
the disintegrating bodies of silverfishes,
…

Some habitants
are more discrete than others,
such as the moths which fly by night.
They become part of other bodies,
flutter further and die.

The traps
which forms look like small tents
are hanging on the walls
acknowledge however
that the cohabitation with the moth
is not possible anymore.

There is disturbance in the ecology of library.

One might remember
Virginia Woolf
staring through her window in 1942
– a pleasant morning of mid-september.

She observes a moth
flying from one corner
to another
of the window.

She is fascinated by the extraordinary energy of life

and then

in a few seconds

experiences


the strangest of death.

---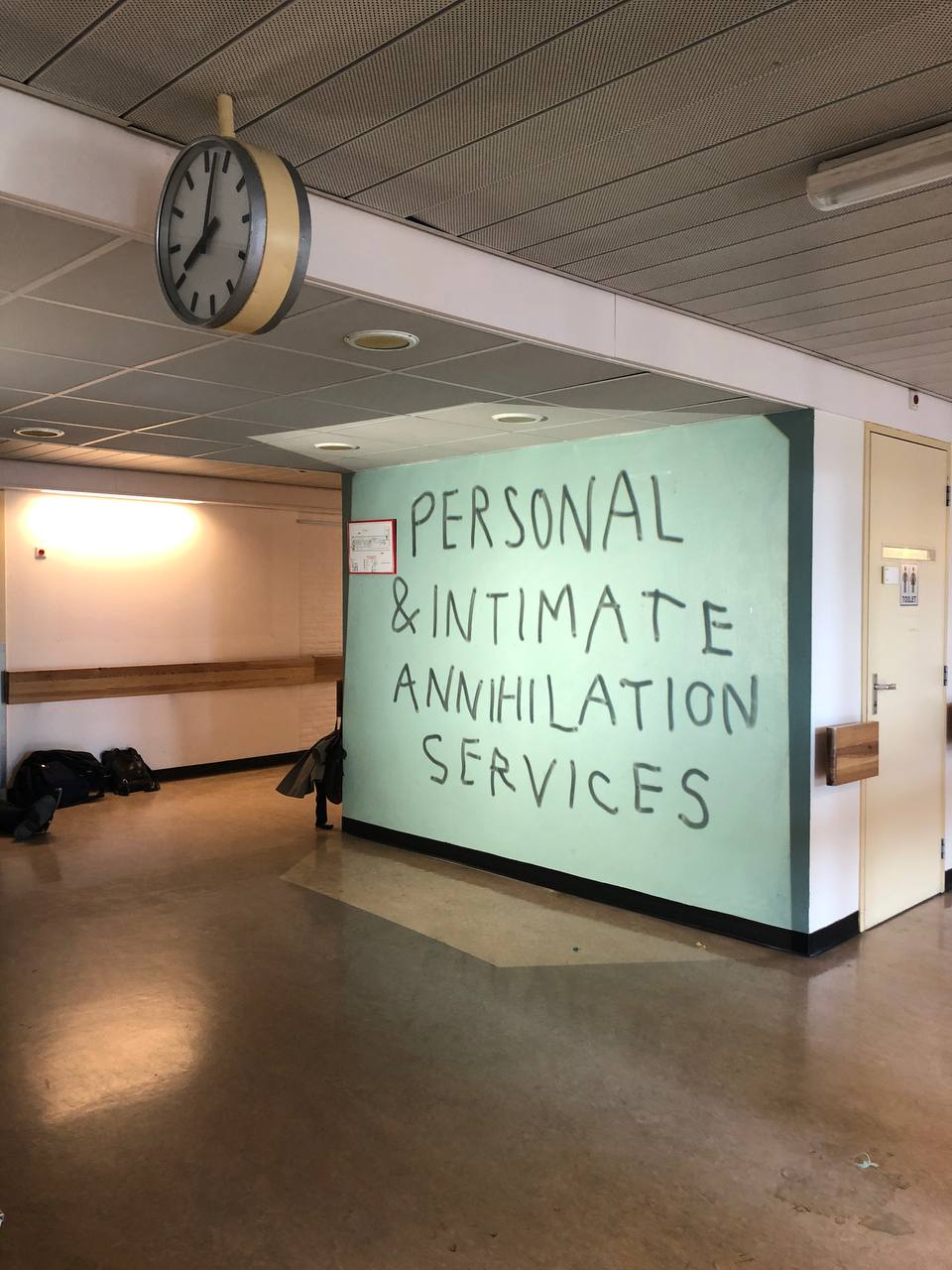 Personal and Intimate Annihilation Services (P.I.A. services), was founded in the heart of the bankrupted Slotervaart M.C. Ziekenhuis, a temporary location for the F for Fact departement during the year 2020 - 2021. In the core of its actions, different objects have been or were in temporary state of destruction.
---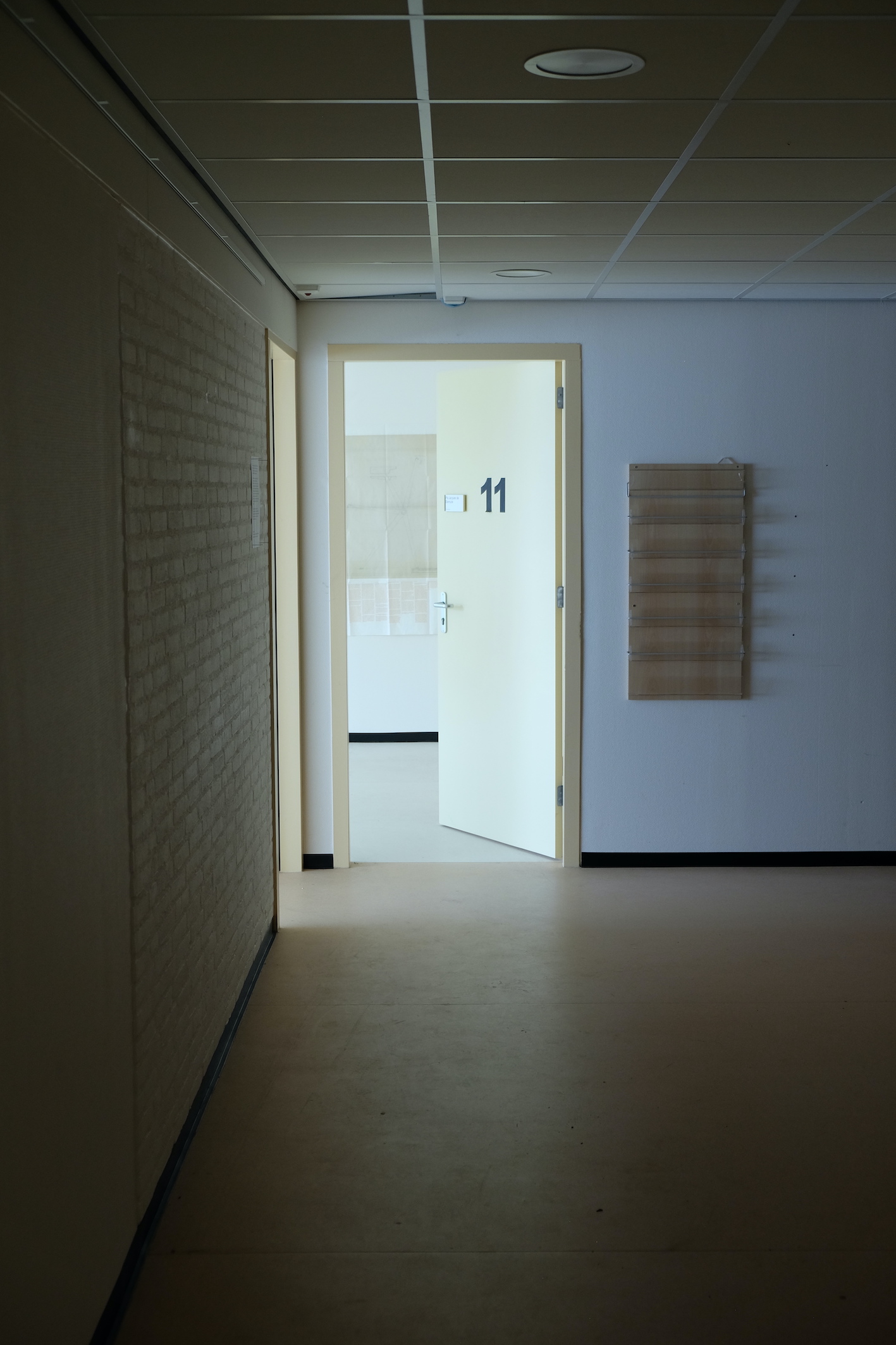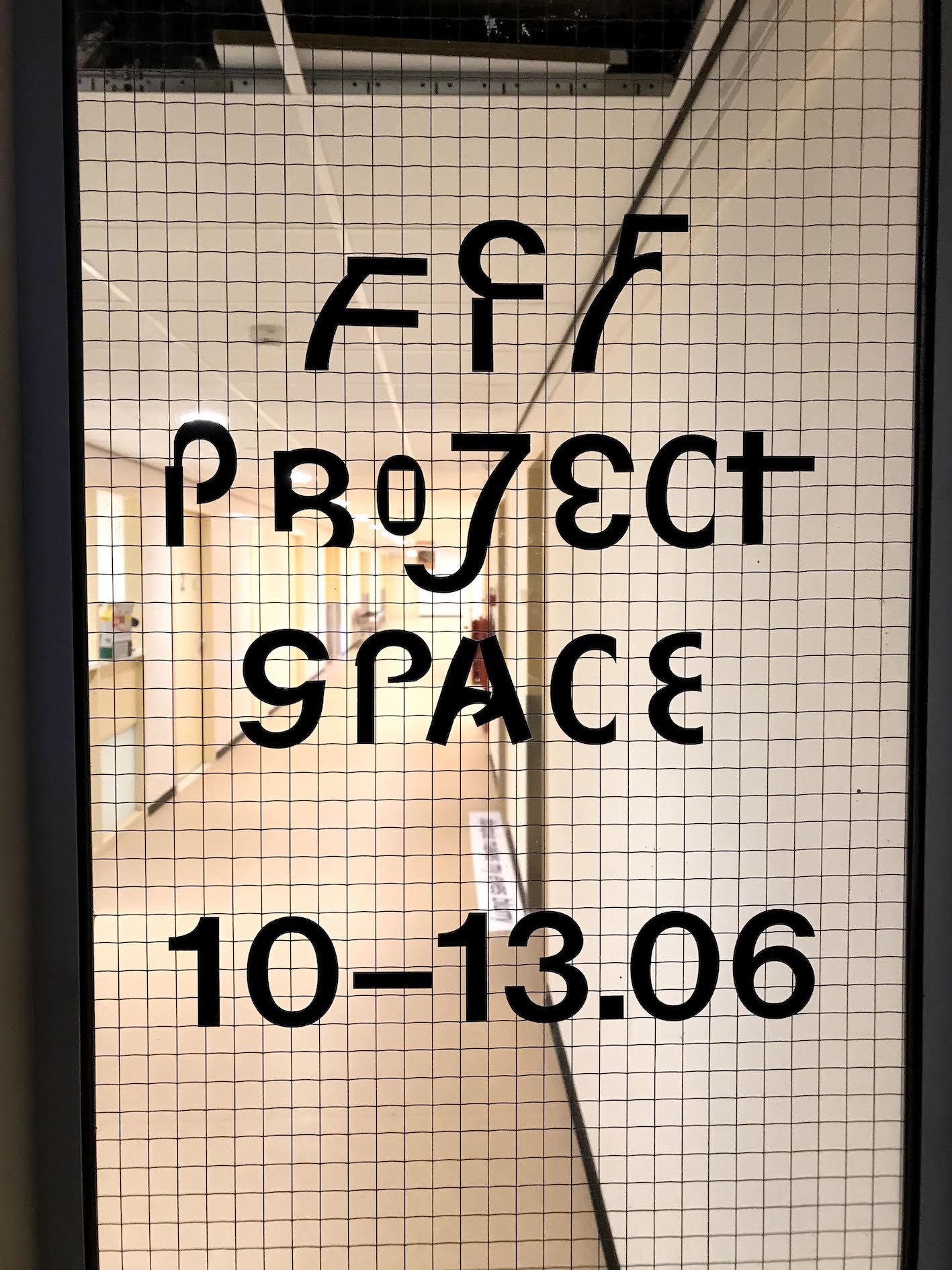 Signalisation for
F for Fact Open Studio days
, with
Éloïse Alliguié
, based on the precut helvetica vinyl letters, the 10, 11, 12 & 13 of June 2021.


---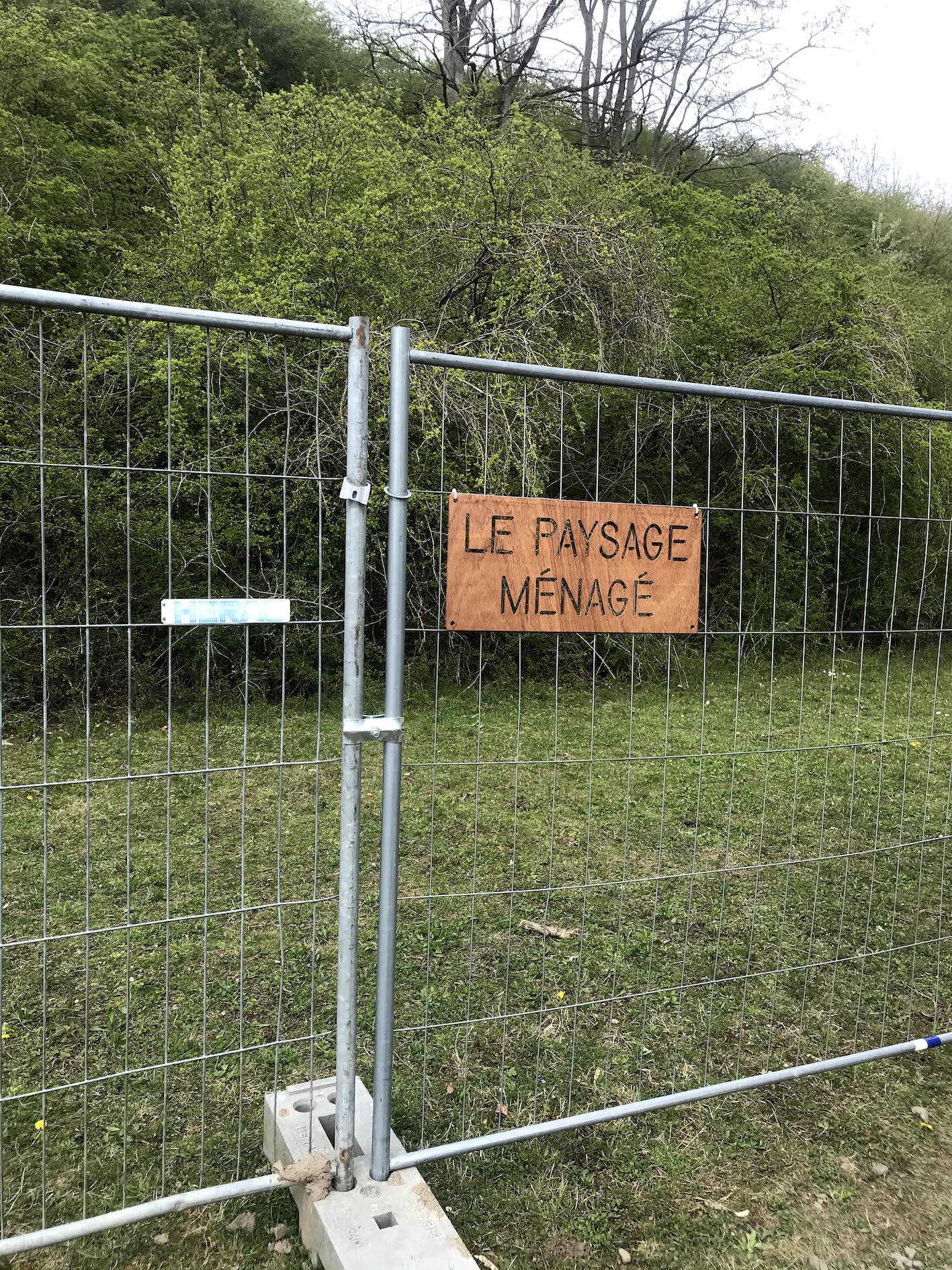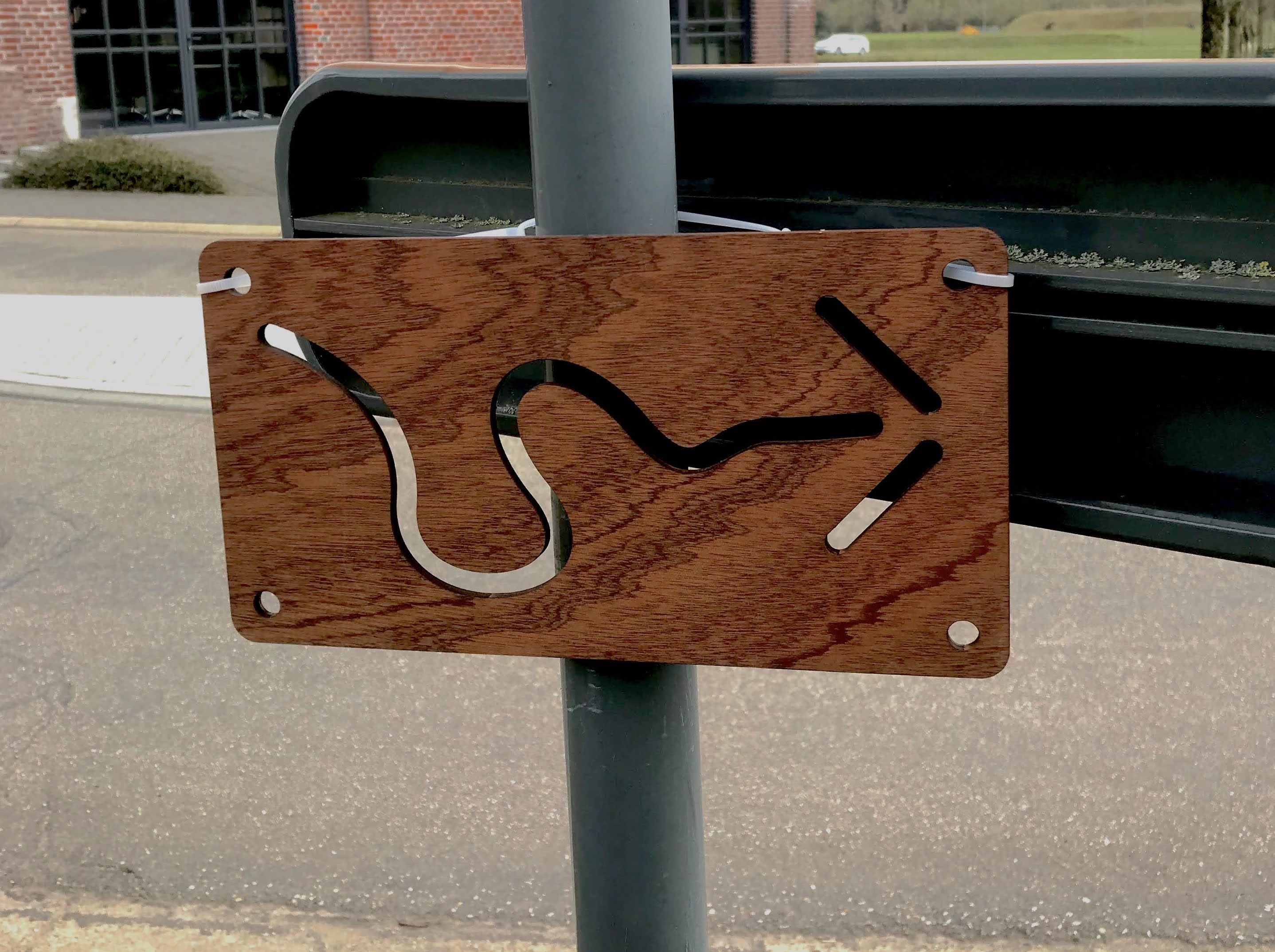 Signalisation for the brick-making and the warm bed Le Paysage Ménagé , by artist and architect duo Ciel Grommen & Maximiliaan Royakkers, 2021.
---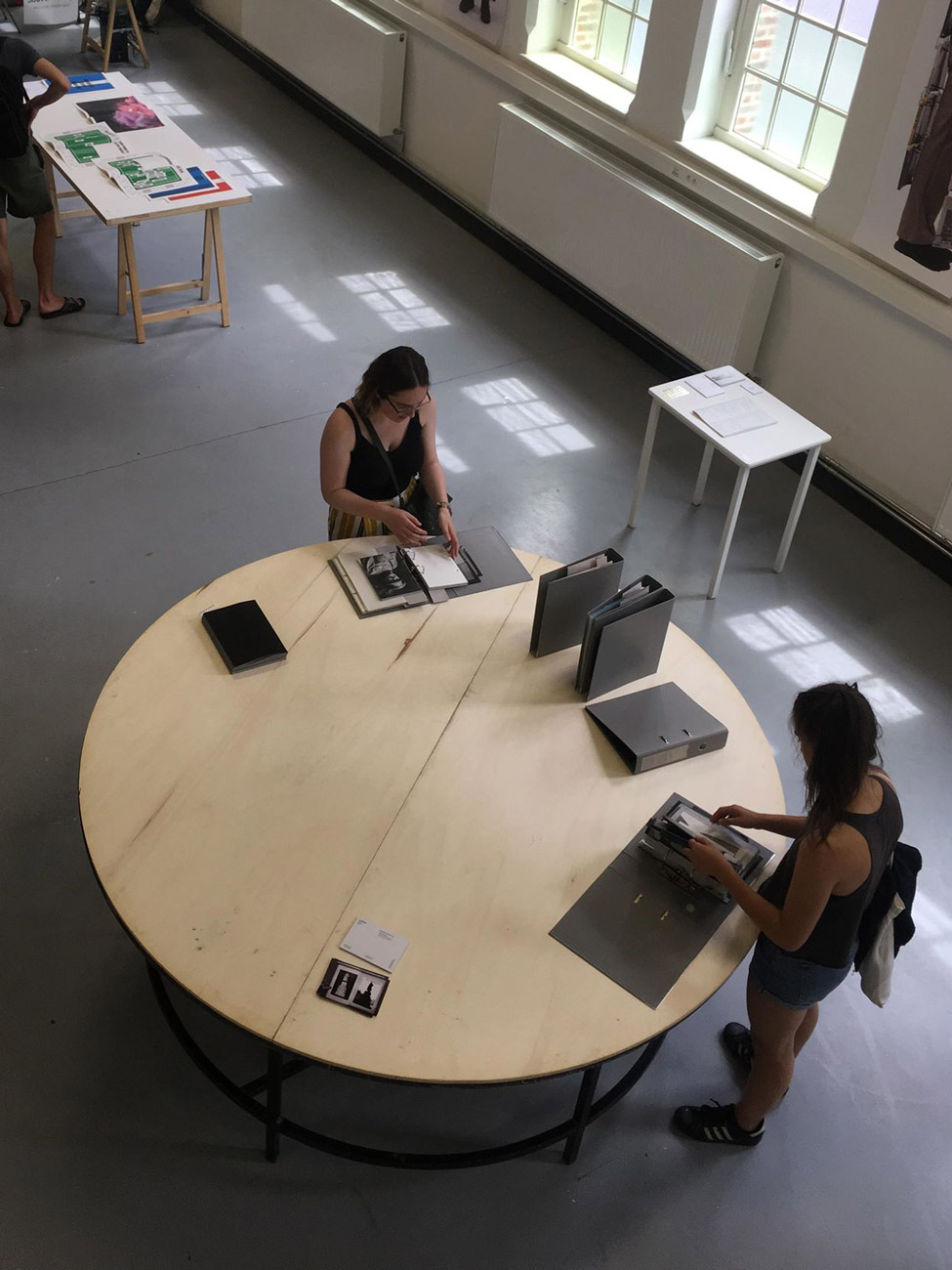 Exposing Shadows

Researching the possibilities and the limits of the archive, Pia Jacques de Dixmude tries to reveal the figure of her ancestor, to haunt her own identity. By positioning herself in the role of an archivist different questions appeared on the conception of history by the action of the archive, the Belgian colonial past, and the forces implied in the archive and on personal and national identity. Her research brought her to meet Alphonse's shadow. This led to the book Exposing Shadows vol.I and vol.II.

Graduation Show, Sint-Lucas Gent, 2018


---