Flux*
From Wikipedia, the free encyclopedia Flux describes any effect that appears to pass or travel (whether it actually moves or not) through a surface or substance. A flux is a concept in applied mathematics and vector calculus which has many applications to physics. For transport phenomena, flux is a vectorquantity, describing the magnitude and direction of the flow of a substance or property. In vector calculus flux is a scalar quantity, defined as the surface integral of the perpendicular component of a vector field over a surface.[1]
Strawberry propagation. Cigarette cards Gardening hints Content: Imperial Tobacco Co. of Canada; no brand given Citation/reference: Cartophilic reference books I/6-25 NYPL catalog ID (B-number): b15262620 Universal Unique Identifier (UUID): 944b0550-c565-012f-660f-58d385a7bc34 2016: Digitized 2020: Found by you!
The world of archives is since a few years defied to a digital crisis, through access to new media's, evolving so quickly that it becomes a real challenge for institutions to stay up-to-date. The internet has created a totally new input of what we understand by archives, the relationship between images, their accessibility and materiality which has to be taken into account while working into these online materials, being an extra-layer to the original document. The tension between original and its possible copies also is a interesting point, wondering what is lost or won when making a copy. In an institutional context, while losing the 'value' which undermines the original, the copy being a digital or physical document (scan, photocopy, picture, drawing, sketch) allows a new life to the original but leads also a life of itself. This one can be more accessible to all, and also its fidelity to the original brings also more possibilities for modification: This here is observed as something positive, allowing the creative process to take place, opening territories for experimentation. The document is also this way easier to confront with other (copies) and to displace,modify, disform to deconstruct, reconstruct, fragmentize, associate. Of course, this is possible within archives itself, but I precise here fragile, institutional documents which are harder to access than for example your own daily archives. This leads back again to the definition of archives and more precisely the important question of Derrida:



Where does the archive begins?


The world of archives is since a few years now challenged to a digital crisis. The access to new media's evolves so quickly that it becomes a real challenge for institutions to stay up-to-date on a technological and constitutional level. The internet has created a totally new input of what we understand by archives and the relationship between images. Their accessibility and materiality have to be considered while working into these online materials, being an extra-layer to the original document. The tension between original and its (digital) copy on screen must be evocated while collecting virtual images.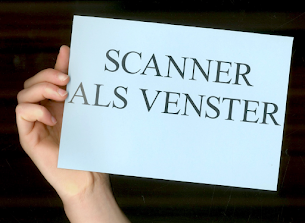 What is lost or won when making a copy?
In an institutional context, while losing the 'value' which undermines the original, the copy being a digital or physical document (scan, photocopy, picture, drawing, sketch) allows a new life to the original. The copy leads finally a life of itself, sometimes to an extent that his relationship to the original is forgotten or plays the role of the original as this one doesn't exist no more. Being Belgian, I do believe that the kern of our identity comes from a certain absurdity of its own patriotism. I have grown surrounded by the surrealistic artistic statements, and I here directly think to the influential Magritte 'La trahison des Images' or the politic-poetic oeuvre of
Marcel Broodthaers
and this may influence how I relate a certain superstition of to the image. While thinking on the friction of reality and fiction, the surrealist movement is certainly a strong artistic statement within art history on what is actually the connection between art, reproductivity and reality.
Photographies sur papier. Portfolio comportant 16 photographies originales de Magritte avec des titres de Louis Scutenaire Monogramme de Georgette Magritte en bas à droite : G M Dimensions : 23,8 x 17,8 (chaque photo) Origine : Acquis des Editions Lebeer Hossman, Bruxelles, 1978 © Ch. Herscovici, avec son aimable autorisation c/o SABAM Belgium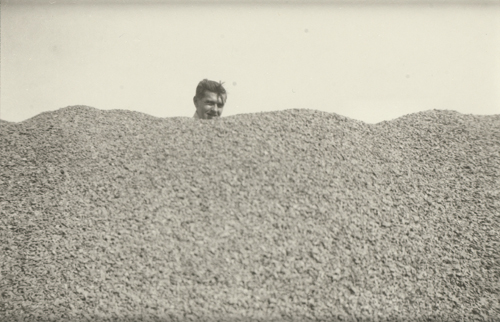 Archival resources by making an online access to their archive are creating a new space without clear boundaries. Its dimensions are expansive: One has (nearly) no control on how the image will travel through the virtual space and where it may land.
The relationship between the camera and the reality exists throughout its ambiguity. The photographic medium is complex, leading to the fascination of the visual (which in my belief is expanding as our culture relies strongly on images and as technology is becoming more and more misleading (if they haven't always been – isn't maybe even its powerfulness lies its polysemy).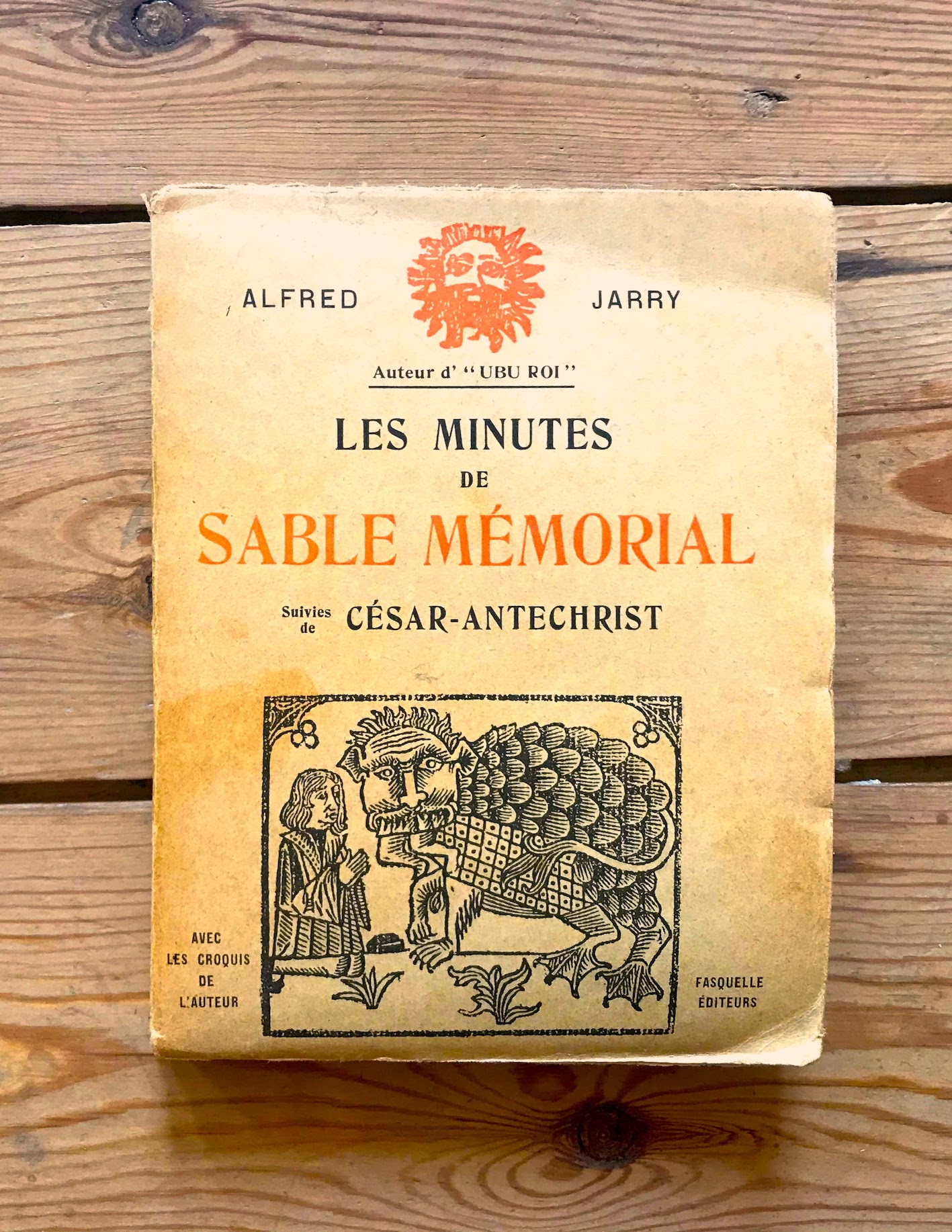 THE HAUNTED LAYER
The invisible layer is in fact far from being imperceptible but its subtilty creates interest: The traces of its existence, its spectral proof lays in the existence of the archives, opening to (possible and imaginary) worlds. When an important subject is consciously avoided because a certain reason (controversial, embarrassing, dangerous) even if its omnipresence is obvious. Here I refer to a larger sense of refusal or omission, which pushes to ignorance. Influencing our cultural background consciously and unconsciously: Colonial roots, globalization impact, climate change, marginalization of minorities, etc.
Even if obvious it is important to highlight how the archive stands on hierarchy and selection. This paradox grows out of the very beginning of institutional archives, relating with the enlightenment ideas of the 18
th
century on civilization and the creation of the myth of modernity. But how can the archive be sentimentalized as the 'memory of society' on such fragile ground of the imaginary status it reflects?
Time has come to confront the archive with the archivist, time to reverse the gaze. Acknowledging that the archive is incomplete opens up different narratives to activate a critical position. The archive becomes then part of a contemporary introspection on the complexity of realities in which we live in, to take position of the past. Changing the narrative and empowering counter-archives challenges our present responsibility.
_______________
Archives are confronted to contemporary materialistic and digital issues. Internet permits a great access to extensive flow of information with an endless expansion. But the technological issues create selection criteria: Not all material may be coded, as not all material is archivable. These recording conditions are revealed by different thinkers, focusing here on interviews of different philosophers of the 20
th
century.
While getting filmed, I am impressed by some of them are highly conscious of the consequences of them being filmed creating an afterlife without their physical existence, a sort of spectral figure; this allow to comment about what they hope will be this afterlife, like
Jean Cocteau
very private interview in his dining room in his villa Santo Sospir in 1962 commenting the society in which he lives for the moment and moreover addressing himself directly to the camera as
'the future'
. He speculates on what society the viewer must be living now, and shares his hopes with him and also his current disappointments. He shares with the viewer of the video that he doesn't consider his death separated from his life and even presents the death as liberating.
"Je ne me gêne pas, parce que je ne suis
plus la pour recevoir la raclée."
He may dare to express his opinions (for example on the current French president) in a more liberated way than if he was still alive to have to undergo with the possible reactions. He expresses his hopes to a society which could finally understand and read his poetry (if he is still red by the people watching if he is still watch) seems to be a call to nowhere, a letter in a bottle and in this case as a sort of time capsule. He knows how subversive is his use of the camera, when he says that he believes more in myths than history:
"J'ai toujours préféré la mythologie à l'histoire parce que l'histoire est faite de vérités qui deviennent à la longue des mensonges et que la mythologie est faite de mensonges qui deviennent à la longue des vérités. Et si j'ai la chance de vivre encore dans vos esprits c'est sous une forme mythologique.Et je vais vous expliquer pourquoi: Qu'est-ce que c'est qu'un poète et par poète j'entends aussi bien un peintre un musicien ou un sculpteur ou un architecte, n'importe qui mais il ne faut jamais confondre ce qui est poétique et ce qui est la poésie. La poésie est une sorte de mathématique supérieure, de language suprême, et aussi il ne faut pas oublier qu'elle est presque toujours prophétique. Il y a chez le poète un prophète."
He knows that through the use of film and camera, he is embracing the spectral (mythical?) image of himself, a sort of schizophrenic character telling stories of how he resent of his impressions. He is not telling the truth, he does not want his work to be seen as 'what was it like in 1962' but as a poem to the future. His preference for myths over history, by their relationship to the truth and to time, is to me very appealing. Myths are created with fictional characters, unbelievable stories, in a certain fantasy but their background is based on human truths and values – they refer to a certain universality of the human nature, to a sort of sincere and profound notion of shared knowledge. History on the contrary while laying the importance on facts, on reality and on context disforms and and dissolved through time what may be truth. All in all, history has lost in focus on what is actually important of the past and creates a border with what is important: looking forward. While Cocteau's thoughts may seemed twisted at first hand, and the idea of speculating on the year 2000 is in fact his poetic act to history.
This frontal camera monologue of Cocteau reminds me of the famous Abécédaire de
Gilles Deleuze
, the unique interview the French philosopher accepted with a television theme, given by his former student and friend Claire Parnet and produced by Pierre-André Boutang in 1988-89.
The conditions in which Deleuze accepted the interview is that it will only be diffused after his death. During eight hours, they discuss
25 themes(1)
ordered by alphabetical order approaching different ideas and concepts developed during his philosophical career. The interview was diffused in separated episodes, but the cuts due to the technical difficulties of the interview reminds the time passing by and sometimes interrupts Deleuze explications – these aspects reminds the technicality in which the interview is taking place, even if a little bit as in the monologue of Cocteau the atmosphere pretends to be private and intimate, like you were sitting in an cozy armchair with them).
Finally, Claire Parnet convince Deleuze to diffuse the interview in 1995 even if he is still alive which he accepts but he will commit suicide on the forth of November after the diffusion of the letter
"G".
channel
Arte
goes on and today this interview permits a major access to the philosopher's work and aura. The fact that he killed himself during the first diffusion adds to the creation to a form of mythical figure within the interview, which I would like to believe that Deleuze was aware of. At one point of the interview, he directly questions the viewer which is watching this after his death, and the context created by the camera and the frame he is placed in.
(1) Based on the Greek alphabet, therefore there is no letter Y
" You have chosen an abecedary; you indicated me the themes, and now I do not know the exact questions but I have been able to think about the themes. To answer a question without having thought a bit about it beforehand is for me something inconceivable. What saves us, what saves me is the clause. The clause is: all that, will be used, if usable, only after my death. Then, you understand, I have already felt myself reduced to the state of pure archive of Pierre-André Boutang, of a piece of paper, and this cheers me up, comforts me a lot, almost to the state of pure spirit. I am speaking of, I mean after my death. (..) So, all suits me, everything is fine. Let's start, A, B, C, D, whatever you want. "
_______________
(28-03-2020)
While watching
the documentary over Alice Neel (2b)
, her son also reminds me this act of consciousness: over himself being filmed but also the viewer watching him. In fact, he is unveiling the miscellaneous act of filming and the subversive use of the camera. He wonders directly to the camera



" why are you filming? "


– wondering later why this moment had been kept through the different processes which end up in the viewer watching these images, it past through reality – to the camera – to the montage – to the sound extract – to the image and finally to me today watching this image on my computer screen. I do believe that the context in which a film is viewed plays a direct influence on the relationship that the film creates with the viewer. Watching a movie at the cinema, at home, or in another circumstance changes the whole experience.


(2b) Directed by Andrew Neel Produced by Ethan Palmer,Rebecca Spence Written by Andrew Neel / Starring Alice Neel, Hartley Neel, Richard Neel, Michel Auder, / Edited by Luke Meyer / Production company: SeeThink Films / Release date: January 21, 2007 (Slamdance) May 22, 2009 (United States)
I may not share the thought that TV isn't cinema – but it is definitely an another experience within a domesticity context which must be thought out within this situation. The private space being brought within the television screen is clearly part of the interviews led with Cocteau and Deleuze, blurring the boundaries between the screen and the home. Television has become part of comfort entertainment and of many people's domestic life in large parts of the world. This dependency to the moving image and sound conditions our relationships in our internal as external relationship to others. Our
'connectiveness'
beyond screens grows out to a state of dependency. While we are riving eyes to the ground and to our hands, what is it that we are missing out? Focus brings out of focus – what stands outside the screen is outside the focus - a tribute to the blurry.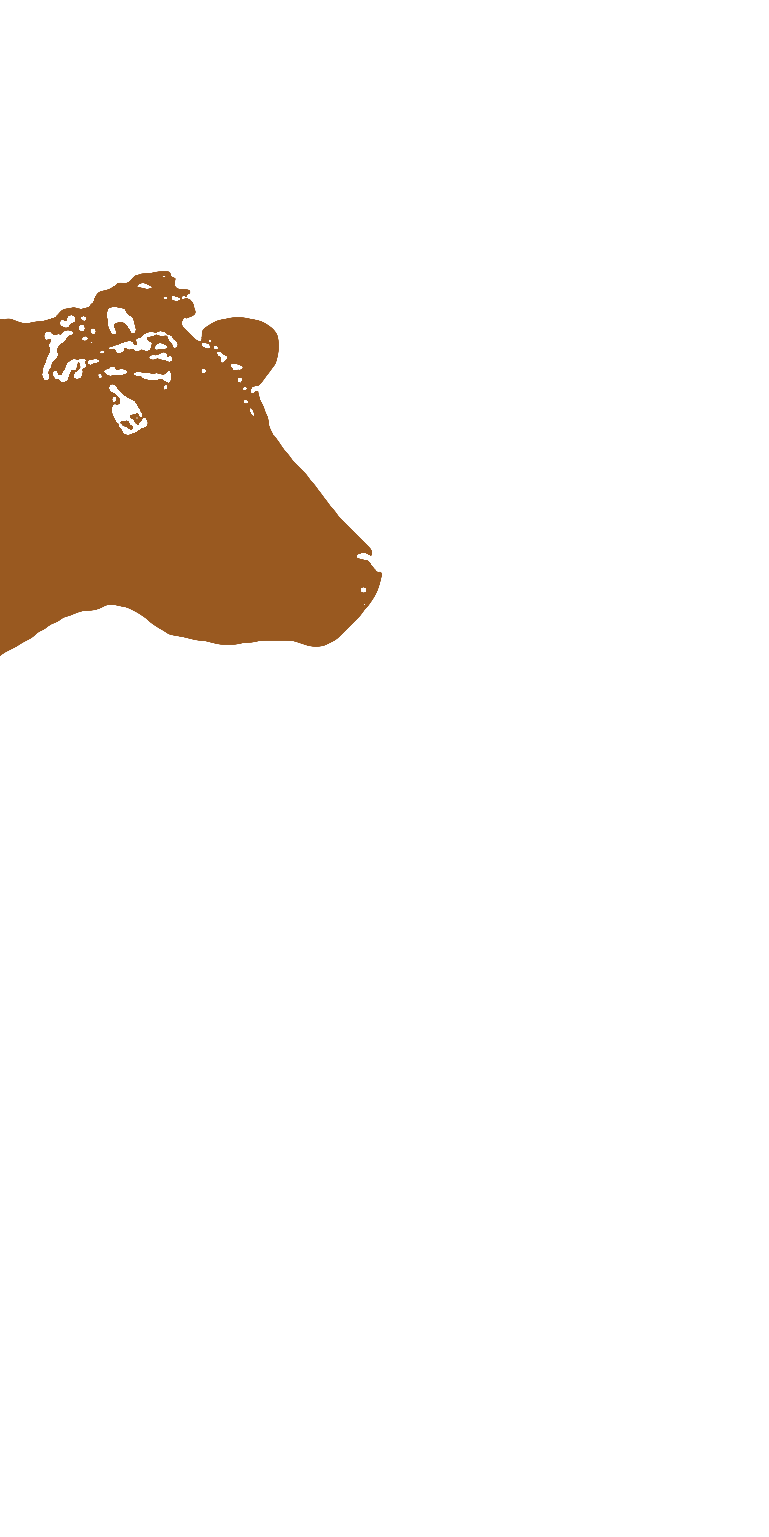 Nederlands: Afbeelding van de 'Vita alme virginis Liidwine' van Johannes Brugman. Het boek dateert uit 1498 en is gedrukt door de Schiedamse priester en drukker Otgier Nachtegaal. Het boek is afkomstig uit de collectie van het Gemeentearchief Schiedam. Biografienummer in 1001 Vrouwen: 36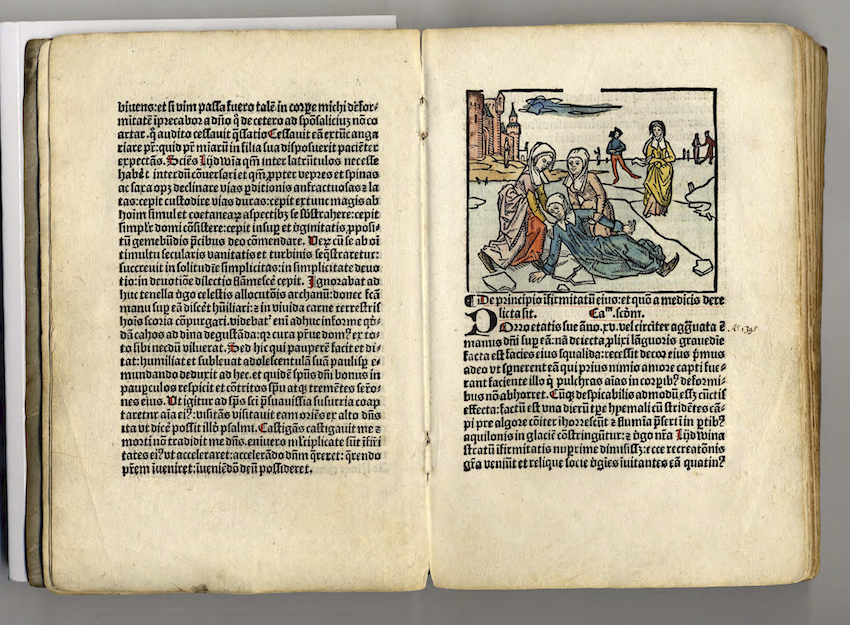 Lidewijde (van Schiedam)
SCHIEDAM, Lidwina van, ook bekend als Lidewij (geb. Schiedam 18-3-1380 – gest. Schiedam 14-4-1433), beschermheilige van zieken en verplegenden. Dochter van Peter Janszoon (gest. 1425) en Pieternel (gest. 1403). Lidwina van Schiedam bleef ongehuwd. Rond haar twaalfde wilde haar vader Lidwina uithuwelijken. Haar moeder vond haar te jong en verzette zich tegen een huwelijk. Lidwina zelf wilde evenmin in het huwelijk treden. Ze smeekte God haar een ongeneeslijke ziekte te zenden, zodat ze onaantrekkelijk voor de wereld zou worden. Tijdens een schaatspartij op Maria-Lichtmis (2 februari) 1395 kwam ze ten val. Daarbij brak ze een rib in haar rechterzij. Enkele dagen later ontstond in diezelfde zij een groot gezwel dat maar niet wilde genezen. Ze bleef voortdurend ziek, in totaal 38 jaar lang. De eerste jaren scharrelde ze nog een beetje in en rond haar huis, maar vanaf 1398 lag ze op bed. Aanvankelijk had Lidwina geen vrede met haar situatie: ze was jaloers op haar vriendinnen die gezellig buiten konden spelen. De pastoor praatte met haar over de pijnen die Christus had geleden omwille van de zonden van de mensen. Het overdenken van Christus' passie gaf Lidwina innerlijke rust en vrede. Ze legde zich neer bij haar ziekte. Sterker nog, ze wilde lijden om zielen uit het vagevuur te verlossen. Haar enige voedsel was de Heilige Hostie. Op de derde dag na Pasen 1433 blies Lidwina haar laatste adem uit. Al in 1434 bouwde het stadsbestuur een kapel boven haar graf. In 1615 werden Lidwina's relieken overgebracht naar Brussel. Op 14 juni 1871 werden ze naar haar geboortestad, Schiedam, teruggebracht. In 1890 werd Lidwina door paus Leo XIII heilig verklaard.